<! --->
PASCOS 03', Mumbai, Jan-2003
Tour Information
---
Welcome to India!
---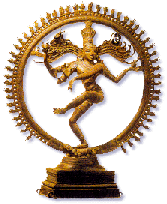 The ancient land of India is a great tourist destination. Over the centuries many cultures have taken root and flourished here, enriching the ethnic, religious and architectural, cultural and culinary diversity of the land. The massive granite temples with their exquisite sculptures have withstood the centuries. The magnificent palaces of the past rulers and the forts with all their riches are great sights. The beautiful mausoleums and tombs of the Moghul rulers is exemplified by none other than the Taj Mahal. Ancient cities like Varanasi (Benares) have retained their identities.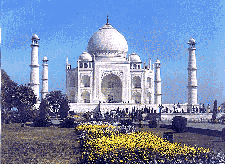 The vastness of India has endowed her with a great geographical diversity, too.The snow clad Himalayas, the deserts of Rajasthan, the many beautiful hill resorts, several wild life sanctuaries - are all on offer for the tourist. The long coastline of the country offers its own delights - the sunny beaches of Goa on the West coast, the tranquil backwaters of Kerala in the South, to name just two.

If you are interested in knowing what India has to offer to the tourist, please follow the links, provided alongside, to some tourism information sites. These are maintained by Departments of the Government of India. A link to a commercial Tours &amp Travels portal is also here.

The organizers of PASCOS'03, Mumbai, have selected a reputed travel agency and have worked out the itinerary and rates of a few (of the more popular) tourist circuits. The travel agency is TCI, with which has offered us good services in the past. Delegates will be welcome to fix up their own itineraries with this agency, or take up the one of the pre-arranged tours.
---
Created: 3/March/2000, Last modified - 01/May/2002
Email us: pascos@theory.tifr.res.in