---
The Mumbai Tourist Guide
For more maps of India see MapsofIndia.com.
---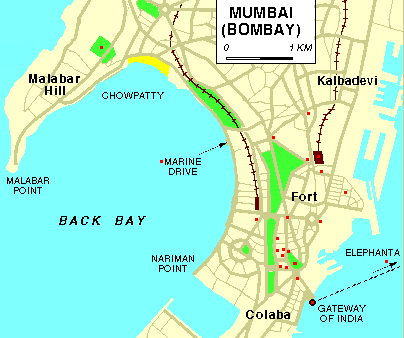 You may want to look at an index to images of Bombay, or further links on web information for tourists in Bombay. Lists of hotels and international and domestic airlines serving Mumbai, are available on separate pages. For a summary of transport to and in Mumbai see either the Lonely Planet page or the information in the Mumbai Pages.
---
© Copyright and disclaimer. Created on Jun 17, 1995; last modified on Jan 6, 1999.